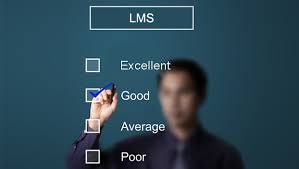 Shopping for an LMS is not easy. With over 600 options on the market, and so little time—how can you be sure that the product you're allocating budget to will have everything you need? If only there was some sort of criteria… We have over 20 years of experience in training and learning, so we can shed some light on what to look for when shopping for an LMS that's a right fit for your organization.
1. Look for hidden costs:
Make sure that you get all of the specifics when it comes to pricing, so that you don't waste time inquring about LMS's that are outside your price-range. The most efficient thing to do is get a breakdown of the prices for each item, not a grand total. Ask for the price of any additional services such as hosting, licensing, support, diaster recovery and upgrades, as well as for add-ons (plug-ins, themes, etc). These extras can really make a difference in cost. This way, you know exactly how much you are paying for each component, what you are paying extra for, and what is included in each feature.
2. Ask if they provide a full-access trial: This way you don't have to commit to a company without being certain that it is right for your organization.

3. Use an RFP, create your own checklist: Focus on the specific features you want to have included. For example, if you want social features such as group discussions, make sure you specify this and any technical requirements you desire. You can also use an LMS RFP template, to make the process more time efficient.

4. Make sure you get the details of all the features being provided: If it says there is a mobile feature, does this mean it includes an app, or is it just compatible to view on your mobile device? Can you add events to your calendar, or is it generic? Dig deep with your questions to ensure that you know exactly what you are getting, and how much you are paying, so there won't be any surprises down the road.

5. Request an opt-out clause for the end of each year: If you aren't getting what you need, you don't want to be stuck with your LMS for another year (or two). It is uncommon to find a vendor who has this feature included, so you will need to do some negotiating

6. Know who your users are: Create a few user personas by asking questions like what will be most beneficial to your users? What features will they value over others? What aspects might be a hassle for them, and how can we help them overcome this? Will they be satisfied with a desktop application, or will they require a mobile version as well? It is completely essential to know who you are providing for, and how to meet each and all of their needs - by answering these questions, you can create a realistic picture.

7. Ask for one-on-one demos, but only with the products you are serious about buying: Avoid automated demos, as these often only show a few features. A one-on-one demo in real time allows you to have a full demonstration of the system and its features, so that you can familiarize yourself with it.

8. Ask for training, even if you don't think you need it: You should know your LMS inside and out, so you can answer any questions your users might have. The better you understand your LMS, the better you can provide instruction which will positively impact user engagement. Even if you think you understand how to use your LMS, training will provide you with extended knowledge, and language that you can easily relay to your users.

9. When getting a demo, ask to see a few systems that have already been branded: This way you can get a better sense of what your system will look like when it's been fit to your organization. An unbranded system will look quite different from your end product, so it's not a great aesthetic example.

10. Personalize your LMS: There are so many features and add-ons for learning management systems that allow you to customize the LMS for your organization. You can add school or company colours and logos to make it familiar and inviting to your users. You can also design the layout to prioritize the features based on who your learners are. Your system is going to be a representation of your organization, so opt for an LMS that allows you to design it accordingly.

11. Lastly, be persistent: Some vendors may be reluctant to provide the specifics you are asking for, particularly when it comes to prices, but there is no valid reason they have to do so. When it's all said and done, it's your money and name going into this system, so make sure you are getting your requirements fulfilled. If a vendor refuses to provide you with something you are asking for, consider looking elsewhere. If they are unwilling to accommodate you during the buying process, how will they treat you once you become a customer? Don't take the risk.
Posted on Lambda Solutions Blog on: Mar 31, 2016 07:30:00 AM PST
Nimritta P.
Nimritta is a Marketing Coordinator at Lambda Solutions
nimritta.parmar@lambdasolutions.net