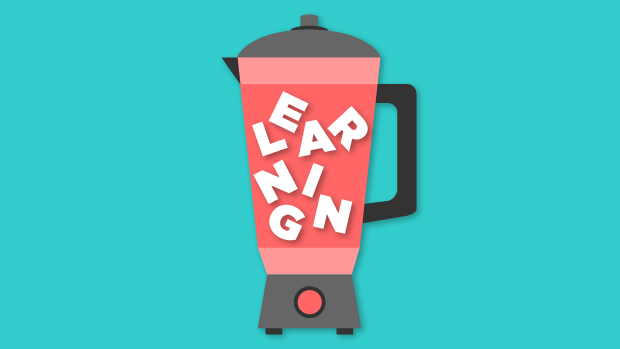 If you've ever confused blended learning with flipped classroom learning (or vice versa), you're not alone. While the two methods have some overlapping components, and a common objective, they are each unique in their execution. In this blog, we will provide you with an overview of blended learning and flipped classrooms, as well as a few best practices for implementing each one!
Blended Learning vs. Flipped Classrooms
Blended Learning is a combination of online learning, and face-to-face learning (often referred to as "traditional learning"). The online learning includes components like video, games, podcasts, online reading material, and online assignments. These can be accessed from home (or anywhere you have access to the Internet), and are usually delivered through a learning management system (LMS). Online learning does not replace traditional learning, instead the two methods of learning are used complementary together, to create a full and inclusive learning experience.
Flipped Classroom learning is when you reverse the delivery method in traditional learning. Traditional delivery of learning is reading, watching, and absorbing learning material in class, and being tasked with work to complete at home. In a flipped learning classroom, teachers, administrators and instructors prepare audio or video lectures for learners to watch at home, on their own time. The time in class is spent on working through the concepts being delivered, with the guidance of an instructor. Complementary to all of this is an online platform where learners and instructors can discuss with one another.
Best Practices for Blended Learning
Know what your learning objectives are - there are different avenues you can take with a blended learning strategy, and it will heavily depend on your learning course goals and objectives. Having these outlined and solidified will ensure that your blended learning strategy will be the most effective structure for your organization.

Find the right features - Blended learning offers a wide range of media, technologies, and techniques for you to choose from, but the key to an effective blended learning structure is knowing which ones are right for you. Pick the components that you think will be most effective for your learners, and decide how you want to deliver each one (etc. online, in person, in groups, individually).

Mold your blended learning structure so that it is cohesive. A successful blended learning strategy is one where all the parts fit harmoniously together. Each component of blended learning should be linked together, so that they strengthen one another.

One of the outcomes of blended learning that make it most effective is the communication that it enables. Features like discussion forums and instant messaging allow learners to communicate with one another, and create a sense of community. This improves their overall attitude towards learning, which in turn, increases their learning success.
Best Practices for Flipped Classrooms
The meat of any course is the learning material, so make sure the recorded lectures are clear, engaging, and to the point. Keeping lectures between 5-10 minutes is best - even if learners are required to watch 3 lecture videos, having them broken up into smaller time increments makes them more engaging, and easier to absorb. Another tip you can try is to partner with other teachers - this gives you a sounding board for your ideas, as well as another potential voice to deliver material, avoiding any monotonous lectures.

Supplement learning with online activities. There will likely be a gap of time between when learners watch lectures, and when they attend class. Give them the chance to test their knowledge prior to coming to class, through an online game, or other learning activity that they can complete immediately after watching the lecture. This benefits learners, by ensuring they absorb learning material, and it benefits instructors by providing them with informed, engaged learners!
Posted on Lambda Solutions Blog on: May 04, 2016 11:27:32 AM PST
Nimritta P.
Nimritta is a Marketing Coordinator at Lambda Solutions
nimritta.parmar@lambdasolutions.net