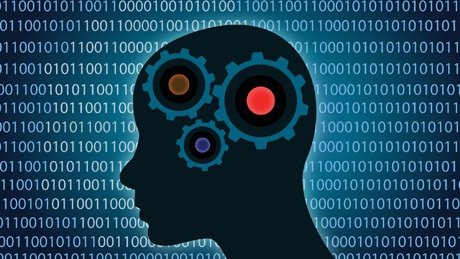 In the early days of nearly every software innovation, there tends to be a huge spike in provider's trying to solve the identified market problems. Product marketers task themselves with creating new ways of explaining the innovation — sometimes using indecipherable jargon to explain it!
When the jargon is stripped away, ideally there's an explanation of what the technology does, and also how it fits (or should fit) into your business.
In our world, Learning Management Systems (LMS) should be all about Learning Intelligence. But with at least 500 choices of LMS platforms to choose from and many different approaches, the lure of non-specific but important-sounding words can be too strong to ignore. So let's dig into what that Learning Intelligence actually means.
Why come to terms with Learning Intelligence? Our view is that in order to deliver customer success, organizations should understand the true potential of an LMS - not just as software or technology, but part of an overall strategy.
Understanding Learning Intelligence can help us see the difference, and leverage the true potential of an LMS.
Two Ways to Define Learning Intelligence
#1) Call it LI, and we can think of it like BI (Business Intelligence); business intelligence is a process of analysis and decision support that uses technology to map business activities and outcomes to goals and plans.
In this case (as with BI) LI answers the question "how are we doing" quantitatively, based on the premise that we know what successful learning performance should look like, and thus how to measure it.
#2) Call it LQ, and we can think of it like IQ (Intelligence Quotient) or EQ (Emotional Quotient); more qualitative measures of intelligence or emotional capacity and capabilities, based on established benchmarks that can perhaps be interpreted in many different ways, but that are still measurable and thus very meaningful.
In this case, LQ can refer to efforts to rate the qualities of learners (and their activities), based on standards or goals that we define.
What's inferred here is that the Learning intelligence is tightly connected to an organization's ability to define learning goals, understanding all the different ways of linking learning and training activities to those goals, and then using specific methods to measure it all.
Why Learning Intelligence Matters
Thus, one could say that an LMS that serves Learning Intelligence goals is a strategic learning or training program that is inseparable from reporting and analysis, and one which tells us whether we're achieving goals - for the organization, for the learning curriculum, and most of all, for learners.
So in principle, we understand a couple of ways to define Learning Intelligence, and how it relates to the LMS world. But why should LMS administrators and their organizations care?
And more importantly, how can a commitment to Learning Intelligence be operationalized?
We'll explore these ideas in the next blog - stay tuned! Subscribe to our blog to get new posts sent directly to your inbox.
{{cta('6fd8482d-6e94-46c7-b08a-8b9854a03364','justifycenter')}}
Posted on Lambda Solutions Blog on: Jul 12, 2016 14:26:11 PM PST
Colin Stein
colin.stein@lambdasolutions.net