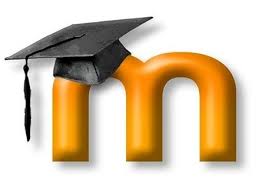 eCommerce integration is one of the most highly requested features for learning management systems like Moodle and Totara LMS. Why? Because a eCommerce integration for your LMS allows your eLearning departments to either become cost-neutral, or turn a profit - with the amount of money that goes into creating courses and programs, this is a welcome benefit.
There are a number of Moodle plugins and integrations available that allow you to sell your courses easily. Here are a few:
LMS Checkout
LMSCheckout is a course storefront that seamlessly integrates shopping cart and eCommerce functionality with your LMS, so you can sell courses and enroll learners easily. With an eCommerce integration like LMSCheckout, users can spend less time focussing on paperwork with easy publishing of courses and enrolment of learners.
Here's how your organization - and your learners - can benefit from LMSCheckout:
Increase your revenue

- let potential customers quickly and easily navigate your custome branded storefront, and buy courses

Reduce manual effort

- streamline the payment collection, and automate administrative tasks related to course transactions and enrolment.

Integrate your system

- get your LMS talking to your preferred payment gateway, plus reporting via Zoola Analytics.
PayPal
Paypal was the first eCommerce plugin that enabled transactions directly from Moodle. This plugin provides access to courses once payment has been received. Moodle versions beyond Moodle 2.5 support any and all currency. The Moodle Paypal Enrolment plugin must be managed by a LMS administrator.
Stripe Payment
Stripe is a new enrolment plugin available in Moodle. You can manage enrolments using this Moodle plugin as a payment gateway for charging courses in your Moodle LMS.
Posted on Lambda Solutions Blog on: Dec 12, 2016 12:40:34 PM PST
Nimritta P.
Nimritta is a Marketing Coordinator at Lambda Solutions
nimritta.parmar@lambdasolutions.net